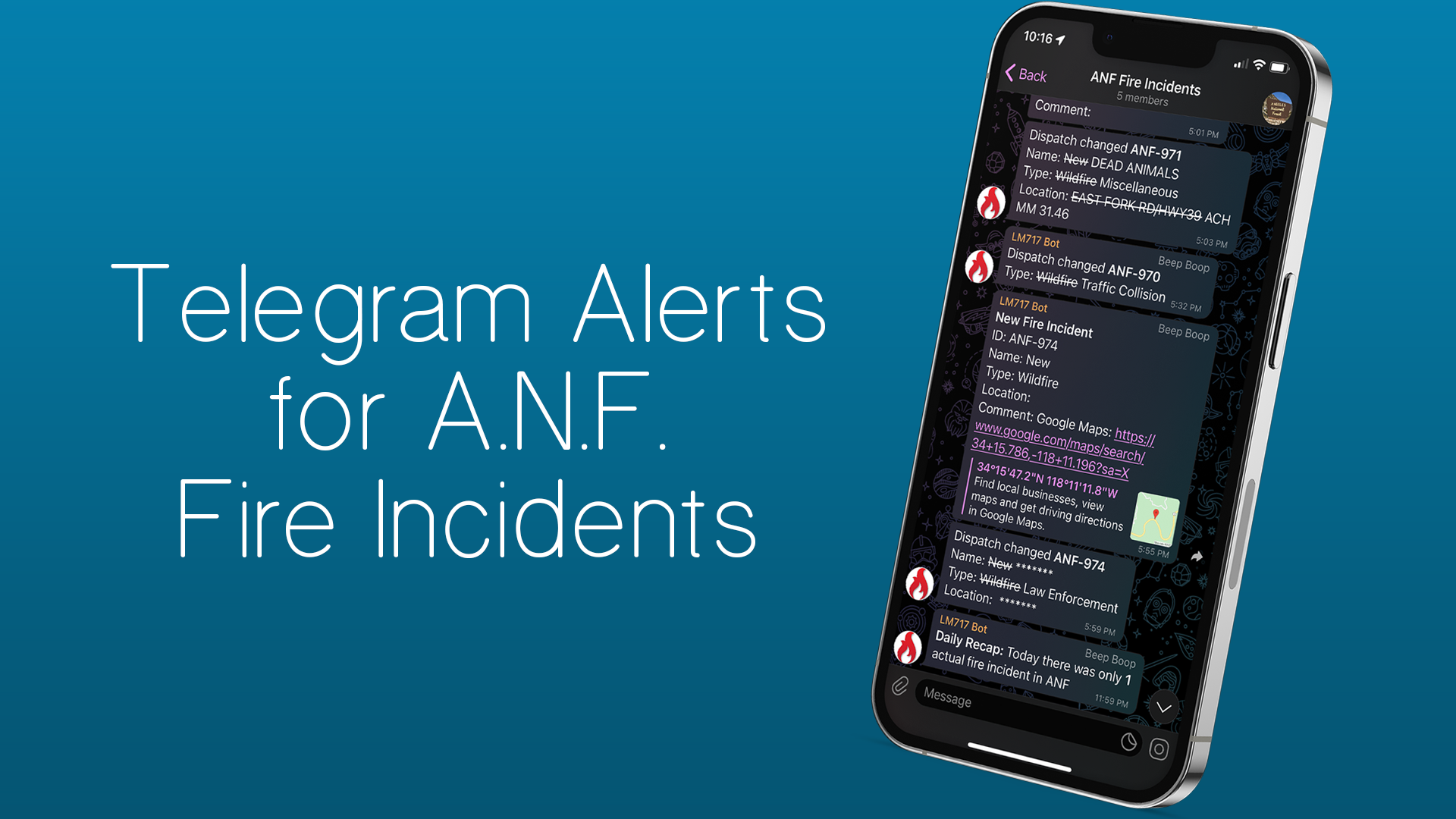 Notes:
· ANF dispatch's default incident type is Wildfire and they will often change it after incident creation. Firebot will sometimes alert before dispatch updates the type, in which case it sends a followup message showing the change
· You'll most likely want to go into the group's options and manage notifications. It can be quite chatty on busy forest days
Now you can follow fire-related incidents happening in Angeles National Forest in realtime, thanks to an application developed to meet our
Landmark 717
needs.
It's as simple as joining our Telegram channel:
View in Telegram →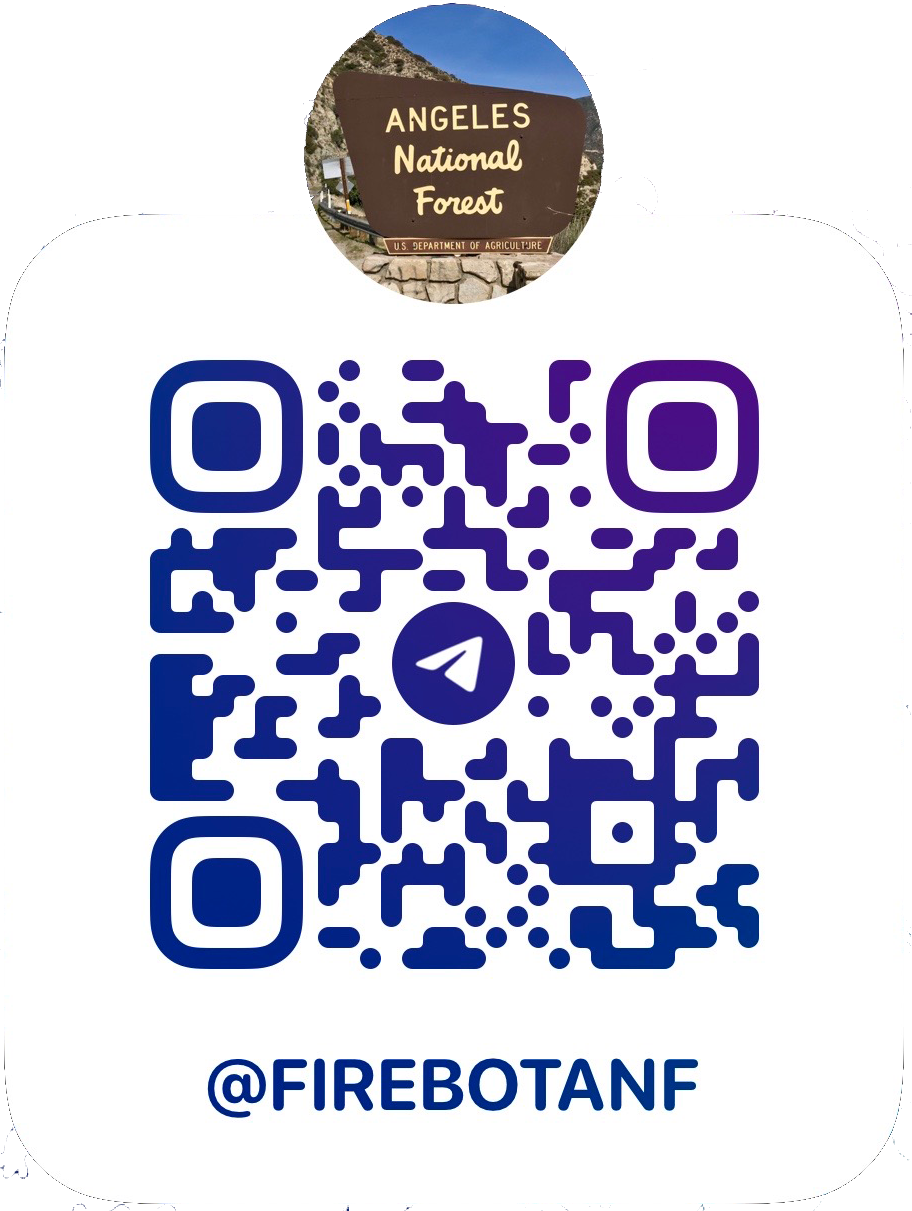 Open Source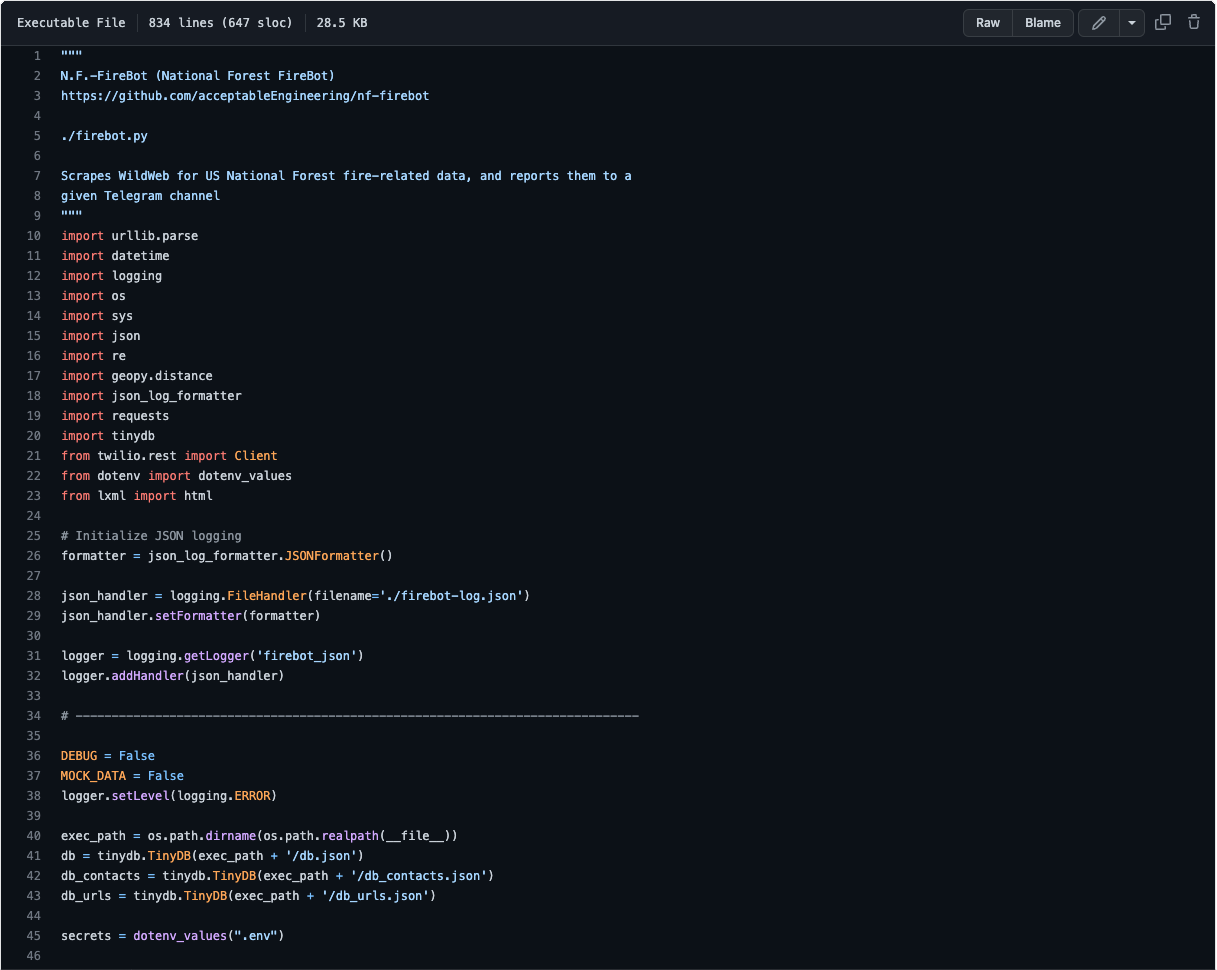 This project is open source, so you can view the code that powers it, make suggestions, or use it as a springboard to create your own thing!
NF-Firebot on GitHub →
Disclaimer
As some first responders are now using ANF-FireBot:

THIS FREE SOFTWARE AND THE FULLY-OPERATIONAL INSTALLATION ("ANF FIREBOT") ARE PROVIDED WITHOUT WARRANTY WHATSOEVER. THE DEVELOPER(S), VOLUNTEER(S), AND OTHERS CANNOT BE HELD RESPONSIBLE FOR FALSE REPORTS, MISSED EVENTS/REPORTS, SERVICE OUTAGES, OR OTHER ISSUES. YOU SHOULD CONTINUE TO FOLLOW YOUR ORGANIZATION'S PROTOCOLS, TREATING THE INFORMATION PROVIDED BY FIREBOT AS ANECDOTAL.